Wardrobe staples every man should own for a better style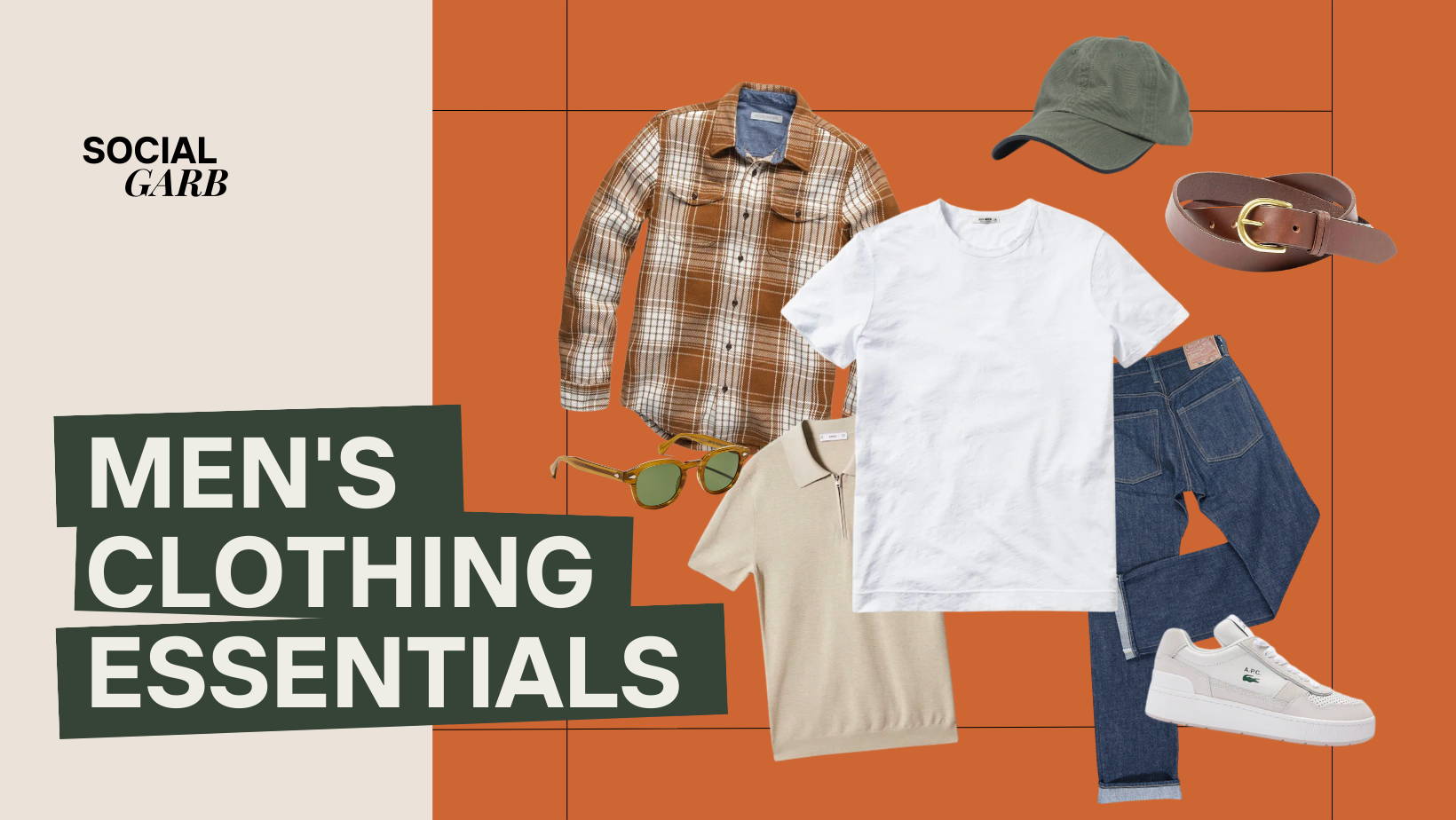 Clothing Essentials are those that are worn all-year round, not dictated by trends and seasonal changes. As these are the most important pieces in your wardrobe, keep in mind to choose quality pieces that will last a long time and will be worn like an everyday cycle.
It's 2023, time to declutter pieces that have been in your closet for YEARS and shop for basic menswear you could easily show off. Here is a list of wardrobe staples you should be starting with:
A Variety of White Shirts

White shirts, just like black ones, can be paired with anything. They are fashion's most versatile item, paired with an oversized top, under a formal suit or matched with trousers of any style. It comes to no surprise that it is at the top of the essentials.
The iconic pair of denim jeans will always be Levi's 501, they have been in the market since 1873. Through the years, denim jeans have proved to be a very durable and a fashionable piece that stood the test of time. A vital piece you should own in your closet.
Functional yet fashionable, hoodies give out a comfortable look you can wear with any pair of jeans. You can wear this anywhere, going out for errands, playing on the court or at the workplace, ensuring comfort and style.
Oversized Shirt/Resort Shirt

Best worn on summer days, you can fit it on its own or with a plain shirt underneath. One of the most relaxed and breathable fabrics for an active day out.
Chinos are a comfortable, stylish and elevated alternative to jeans. They are slim fit and accentuate your features. These pants come in a variety of colors and can be dressed up or down.
Tucked into a pair of pleated trousers or simply worn with your go-to jeans (or chino), the knitted polo has become office and date night uniform for many a well-dressed man
This is a versatile piece which can be worn as a smart casual attire in the office or a chill first date.
Who says sunglasses are only worn in the summer? A handy accessory you can wear on a daily basis. We suggest buying two sunglasses: one will be a simple daily driver and the other is what you reach for when looking for a little punch to your outfit.
An energetic day out would require wearing shorts to move around swiftly. This is a must-have during the warm season or when you're on a vacation.
Some may not agree that it should be a staple but hear us out! Baseball caps are a good accessory because it not only saves you when you're having a bad hair day, but it also changes your casual outfit as an added accessory!
Athleisure is here to stay and we're here for it! Before, you'd only see these in the gym or at home but we are now seeing this style for streetwear. A dark gray or black sweatpants is a good color to start with in your wardrobe.
White shoes are the best everyday kicks that go well in any outfit, that's why this is a go-to footwear of men and women.
Leather Belt That Looks Better As Time Goes By

Belts help fit your pants properly as well as add a finishing touch to any outfit.
Suit/Deconstructed Blazer

Suits are beneficial when you use them for special events, preventing impulse purchase as you already have one at hand. Navy or gray blazers are your best options for this.
Windy days call for a coat that will fit you well. A good cover for areas you might want to hide (midsection) and create structure on your shoulders.
The perfect way to inject a dose of elegance into your outfit? Easy: a rich blue or white Oxford shirt.
A relative of the Oxford shirt, but less formal. This has various styles, it can be short or long sleeved. An extremely useful item on days you want to look more put together.
Ideal for winter as it keeps feet warm and your socks dry through the wet weather but is also a great casual wear when paired with dark jeans and shirt.
Shoes that will see you through summer weddings when worn sockless and less sun-soaked formal occasions when paired with a tonal sock
No doubt that smart watches are taking over the scene, but once in a while, it's good to wear classic watches to complete your look
In summary, here are 20 wardrobe staples every man should own for a better style:
A Variety of White Shirts
Unwavering Jeans
Solid Colored Hoodie
Oversized Shirt/Resort Shirt
Fitted Chino Pants

Knitted Polo

Crew Neck Sweater
Versatile Sunglasses
Easy Fit Shorts
Simple Baseball Cap
Comfy Sweatpants

Everyday Kicks

Leather Belt That Looks Better As Time Goes By
Suit/Deconstructed Blazer
Tailored coat

Oxford Shirt

Button Down Shirt
The Chelsea Boot

Loafers

Timeless watch
Written by  Kyle Albrecht