What are the wardrobe pieces every woman should own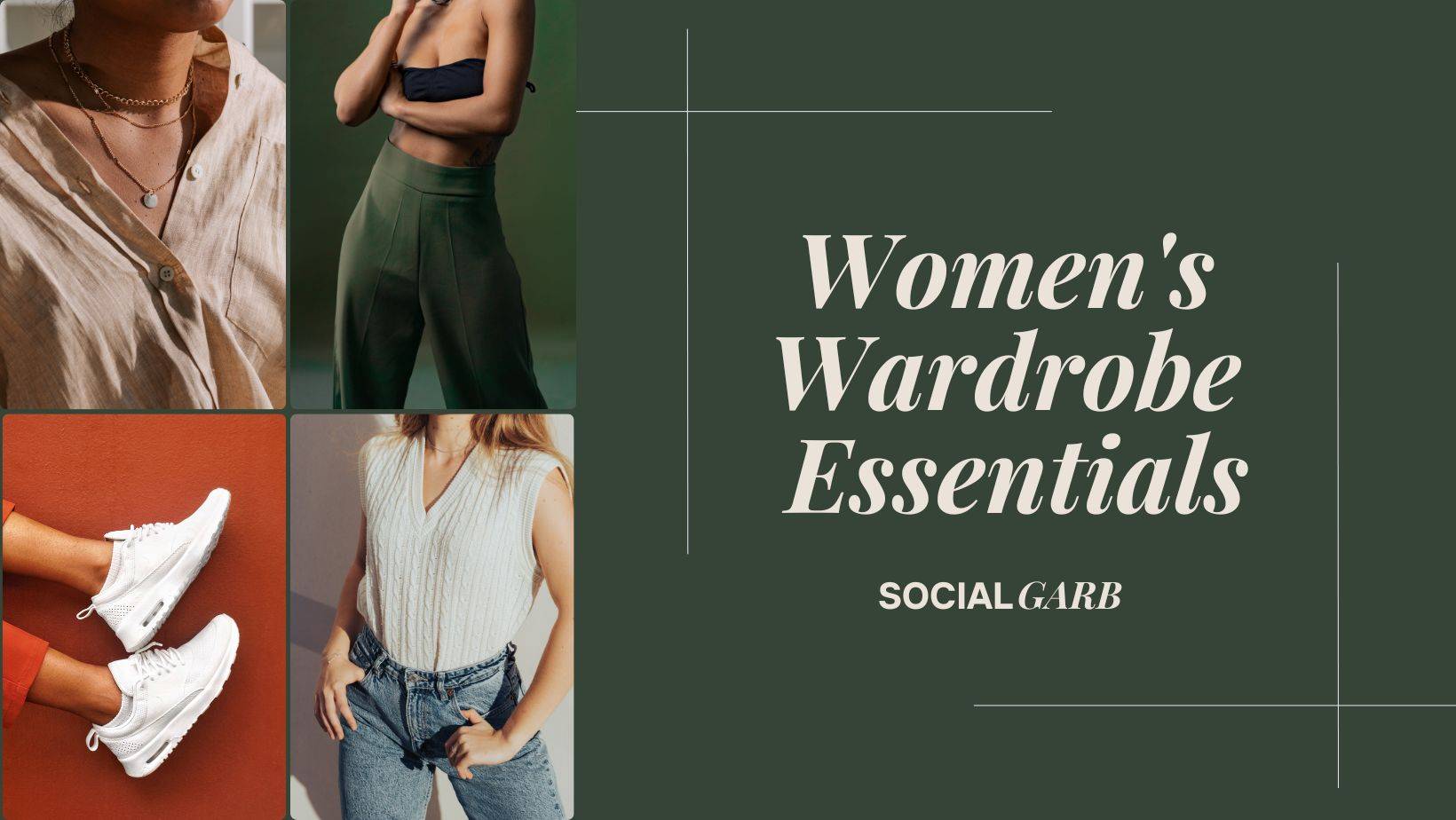 You go through your wardrobe, start organizing It, then realize that you have more clothes stored than worn. We are all guilty of buying pieces on impulse: getting stuff that was on sale or was on trend but are now left untouched at the corner of your closet. Did you know that an average person only wears 20% of their clothing, 80% of the time? This means that most of our outfits may only be worn once or not at all!
It may be time to re-evaluate your wardrobe so you can put together a stylish outfit easily. No more countless times spent fitting all your pieces together then ending up with the same old ensemble. Minimize your clutter and make personal styling fun again by starting with the essential wardrobe pieces every woman should have.
Wear with anything White blouse/shirt

A clean look, white blouses or shirts can be paired with essentially any bottoms: skirts, denims, trousers, shorts showing off a casual or a dressy look.
Trusty Pair of Comfortable Denims

Whether straight cut or high-rise, a pair of denim jeans are a classic staple that never goes out of style. It's easy to match with your outfit, plus it'll last a long time.
An all-around sleeveless piece that is meant to be layered with any outerwear. Make sure to choose fitted tank tops in solid colors so you can show off your figure in a subtle way.
Another outfit that emphasizes your silhouette.The little black dress is a fundamental piece in a women's wardrobe that screams versatility and elegance. It can be worn on its own or layered with a textured outerwear.
Never arrive late for a meeting again with your go-to office shirt dress. It also goes well as a spring/summer look. Wear accessories like jewelry, belts to complete your chic ensemble.
Pair it over slacks or pencil skirt and to look put together and ready to work. Dress it down by layering with your sleeveless top.
Blazer (oversized or structured)

Oversized blazers are making a comeback in street styles, wear them on a casual day out.
You'll never regret getting a black or beige tailored pant, these are both flowy and make you look taller especially when they're high-waisted.
Chilly nights call for a trenchcoat on standby. Get at least two quality pieces to keep with you for a long time.
Leggings are not just for your daily workouts, they're comfortable to wear on a daily basis as well. A loose top and black leggings will be the best combination. You can also incorporate your knee-length boots over your leggings.
Cozy Knitwear (sweater or cardigan)

A chunky knitwear is a must-have to keep you in warm winter seasons. Pastel & neutral sweaters serve a cute and aesthetic outfit.
A versatile piece that can be dressed down or up because of its below-the-knee length charm. Worn on work days, beach trips, brunch or on your first date.
If you're looking for an edgier look in your wardrobe, getting a leather jacket definitely gives that vibe. Purchase brand new or second hand pieces that still look great over time.
When handbags are not enough to carry all your items, you can count on a tote bag to bring all of them with you. Canvas or leather, both have the same function. You can add a bag organizer to keep your items in place.
Cross bag or shoulder bag

Best brought when you're on-the-go, bringing the essentials: phone, wallet, lipstick, powder. Perfect for daily use going around the city.
Jack of all trades, flats are alternative to heels and can be worn on almost any outfit. This also goes the same with loafers, they elevate your outfit into a stylish one without hurting your feet!
On colder days, boots come in handy to keep your feet warm as well as prevent them from getting wet. Brown boots are easy to style with your outfit
For long walks, comfortable sneakers are your best bet to walk around flawlessly. Go for white sneakers to give a friendly touch to your overall look.
Strapped heels or classic pumps

It makes your legs longer and slimmer than ever. Adding a little elevation through these heels will give you a more sophisticated look. Always go for neutral shades to make it easier to pair with your overall outfit.
No outfit is complete without accessories. Just don't overdo it, the right amount of rings, necklaces are enough to build your look.
20 Women's wardrobe Essentials List for an effortless style:
Wear with anything White blouse/shirt

Trusty Pair of Comfortable Denims

Layering Tank Top

The Little Black Dress

Office Shirt Dress

Button down shirt

Blazer (oversized or fitted)

Tailored Pants

Trenchcoat

Black Leggings

Neutral Knitwear (sweater or cardigan)

Midi skirt

Leather jacket

Reliable Tote bag

Cross bag or shoulder bag

Flats or loafers

All-year round boots

Classic white sneakers

Strapped heels or classic pumps

Statement jewelry
Written by  Kyle Albrecht